Tuesday, October 24, 2006
It's a bit late, so I'll just post the pictures I took earlier. The reception was nice. Plenty of people. I should have took more pictures. Anyways: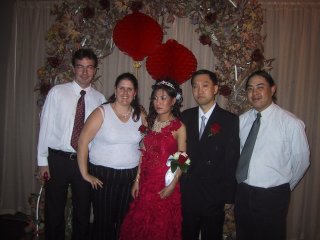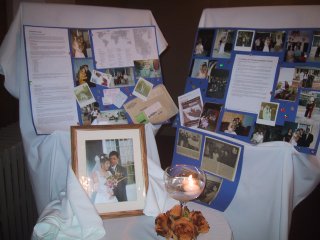 Comments:
Again. Profusely sorry to Bini for being unable to give directions.
You guys just being there meant a lot to me.
Oh crap. Here come the tears.
I'm a little vaklempt. Talk amongst yourselves. Here's a topic: Kim Jong's hair. Uber fashionista or bed head?
---
Post a Comment
---