Thursday, November 06, 2003
Not really. It's more a case of Toyota North America slowly catching up. Acura's new performance division strikes my fancy as does their new A-Spec TL. Megatuan is all about the superlatives, or was that superlaxative?

If you're gonna start up this entrepreneurial adventure, might I suggest the only proper GM vehicle for the job?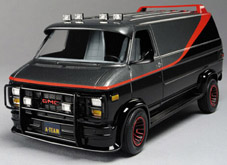 My rival enterprise shall be named Shaggin Wagon LLC, pimping out Outbacks of course. ^_^
By TVT - 11:36 a.m. |