Thursday, April 20, 2006
Per request, here are some pictures of the resin project in progress. First pic is the workarea, makeshift painting/spray booth and the parts. Of course, the pieces are moved except the ones I'm currently working on. Just to make it clean: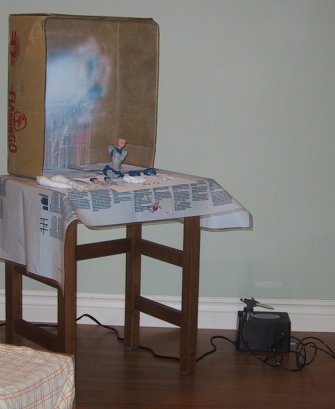 The airbrush and compressor: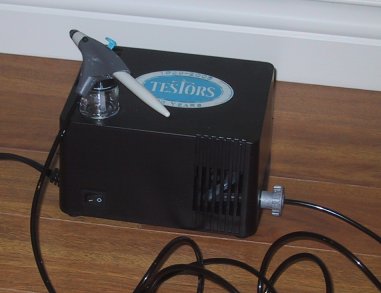 Off to the side are all my other tools, paints, etc: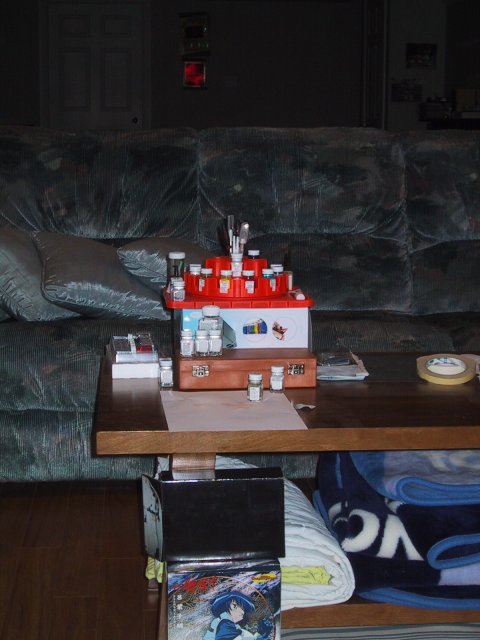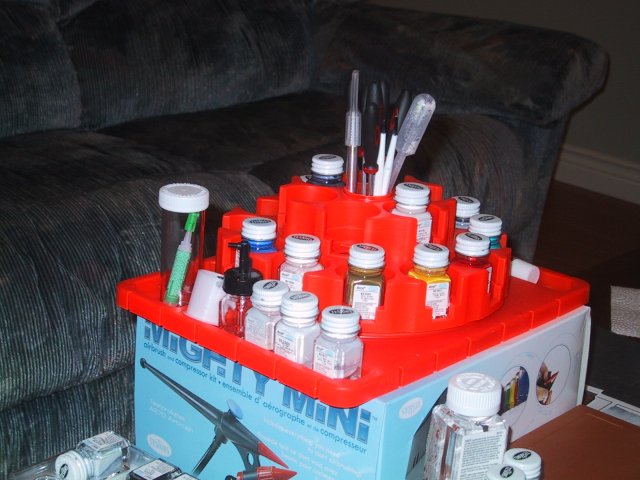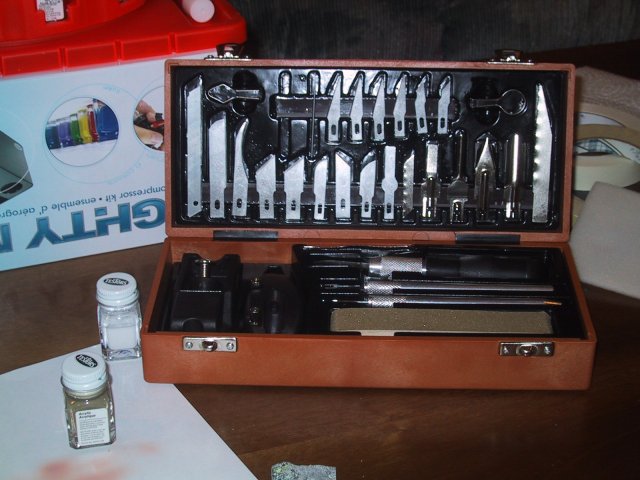 The pieces in progress. . . I was going to post a better picture of the legs and other white pieces to better illustrate how poorly white paint sticks, but they didn't turn out. If you note the green spots, that's the filler/putty. On the body, you can see some of the sanding I've done after the grey primer coat. The body was well masked when I was doing the blue paint, but I removed that yesterday. You can see some of the blue still ends up where you don't want it, but that's a lot better than my last masking job.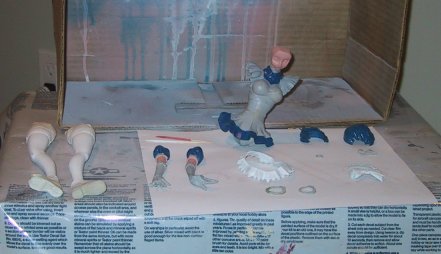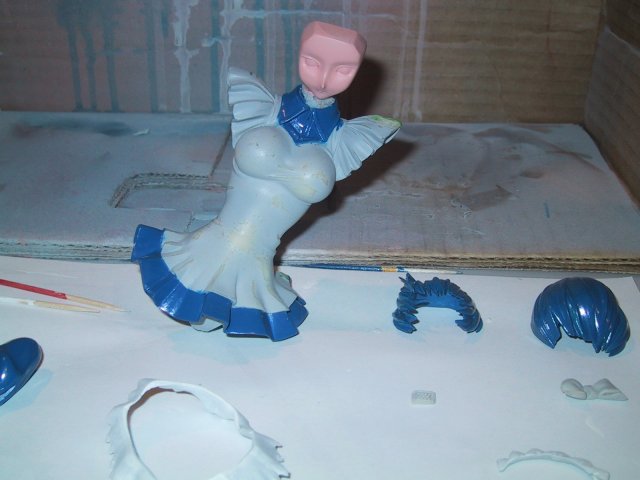 That's all for now.
Comments:
Did you mean inexpensive?
It's not too bad once you have all the proper equipment. . . . proper equipment however is expensive. I was looking at the prices for a professional spray booth and they starts around $500 USD. A good airbrush go for $300+ USD, a compressor $200+ USD.
I guess if you just wanted to just get started, a cheap brush and paint is all that's really needed. However the end result reflects the investment. I'm pretty good with a brush after years of practice, but there's stuff you just can't do without better equipment.
---
Post a Comment
---